Fitness




&

Nutrition
---
For Prenatal & Postnatal Moms
Do you desire to be a strong mom? Are you looking for advice on the right fitness exercises to perform that are safe and what essential food and supplements to consume pre and post baby? Fit

Tritious

is the destination for all moms who want to build a strong body for pregnancy and for those who want to recover and rehabilitate their body after baby whether it be 3 months or 3 years after they have given birth.
If you have questions, we have the answers. There is no need to be unhappy with your postpartum body and struggle alone not knowing what to do.
Allow Fit

Tritious

to be your personal fitness trainer and holistic nutrition consultant to help you achieve all your goals in a safe and effective way. Become a

Strong Mom

.
UPCOMING CLASSES FOR WINTER 2017
---
Strong Mom Fitness classes start March 2018
Locations in Thornhill, Vaughan & Markham.
Register Now!
---
Start your private personal training sessions today! You can come to our gym or we can go to yours.
Book Now!
About FitTritious
FitTritious was founded and created by Denise Chiriboga, a Registered Holistic Nutritionist (R.H.N) and Personal Trainer specializing in fitness and nutrition for prenatal and postpartum mamas. Its vision is to help every mom become a Strong Mom.
Learn More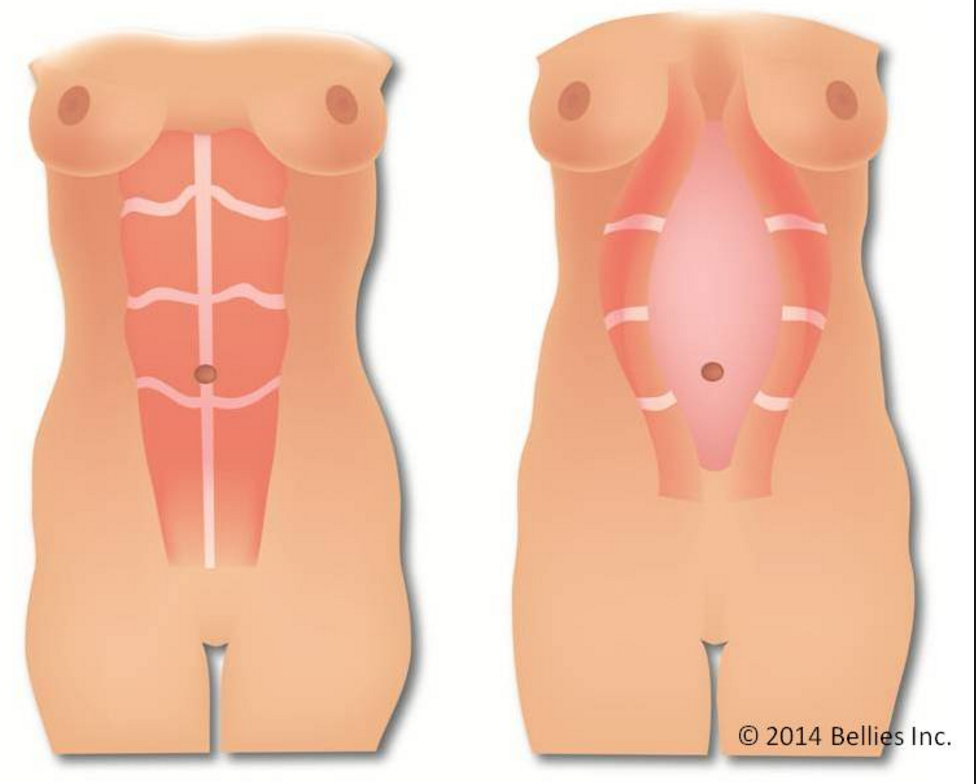 Poochy or saggy skin around your midsection that you can't get rid of no matter how much exercise or calorie counting you do
A pregnant looking or cone shape belly months or even years after you had your babies
Persistent low back pain that doesn't go away even with chiropractic or massage therapy
Leaking urine when you laugh, cough, sneeze, or lift something
The good news is that it's fixable and you can heal it without extreme dieting, exercise or surgery.
Learn More
---
FitTritious is real fitness and real nutrition for real moms. Moms with busy lives and busy families. It's designed to offer innovative fitness and nutrition techniques for women before, during and after pregnancy. Our hope is to empower every mom through exercise and nutrition! FitTritious is made for you and your schedule, whether it be in-home or in-studio workouts. Real Food. Real Fitness. Real Health for Real Moms like YOU!
---
PRE-BABY
---
To have a great pregnancy, you need to have a strong foundation. Let us be your personal fitness & nutritional coach.
Let's build you a strong pre-baby body!
---
---
PREGNANCY
---
Now that you are pregnant, it is imperative that you increase your nutritional intake and strengthen your body during each trimester.
Let's get to work!
---
---
STRONG MOM
---
Now that you've had a great pregnancy, let's work together to create your ideal fit-mama-body in a safe and healthy way.
Let the fun begin!
The FitTritious Blog
Come check out our blog for all things pre and post-natal fitness and nutrition. Yummy recipes included! Our goal is to provide you with current and easy to understand info to help you live a nutritious and fit life amid all the hustle and bustle that life as a mom brings!
Visit