Strollerfit. Don't let the name throw you off, this class ain't no stroll in the park! Strong Mom Strollerfit will help you regain your strength safely, banish brain fog, alleviate aches and pains, relieve stress and anxiety, and firm your thighs and tone your tush!
This class is suitable for all fitness levels and babies and kids of all ages are welcome.
Strong Mom Strollerfit is a great way for mom and baby to be outdoors and get your 'pump on.' Classes are 60 minutes long and are designed for the postpartum healing body. This ain't no bootcamp or high intensity training style class which is unsafe for postpartum moms. This class is all about increasing our cardiovascular system, building and strengthening our muscles including deep core and pelvic floor and correcting our posture and alignment. Please ensure that you are at least 6 weeks postpartum before starting any fitness activities.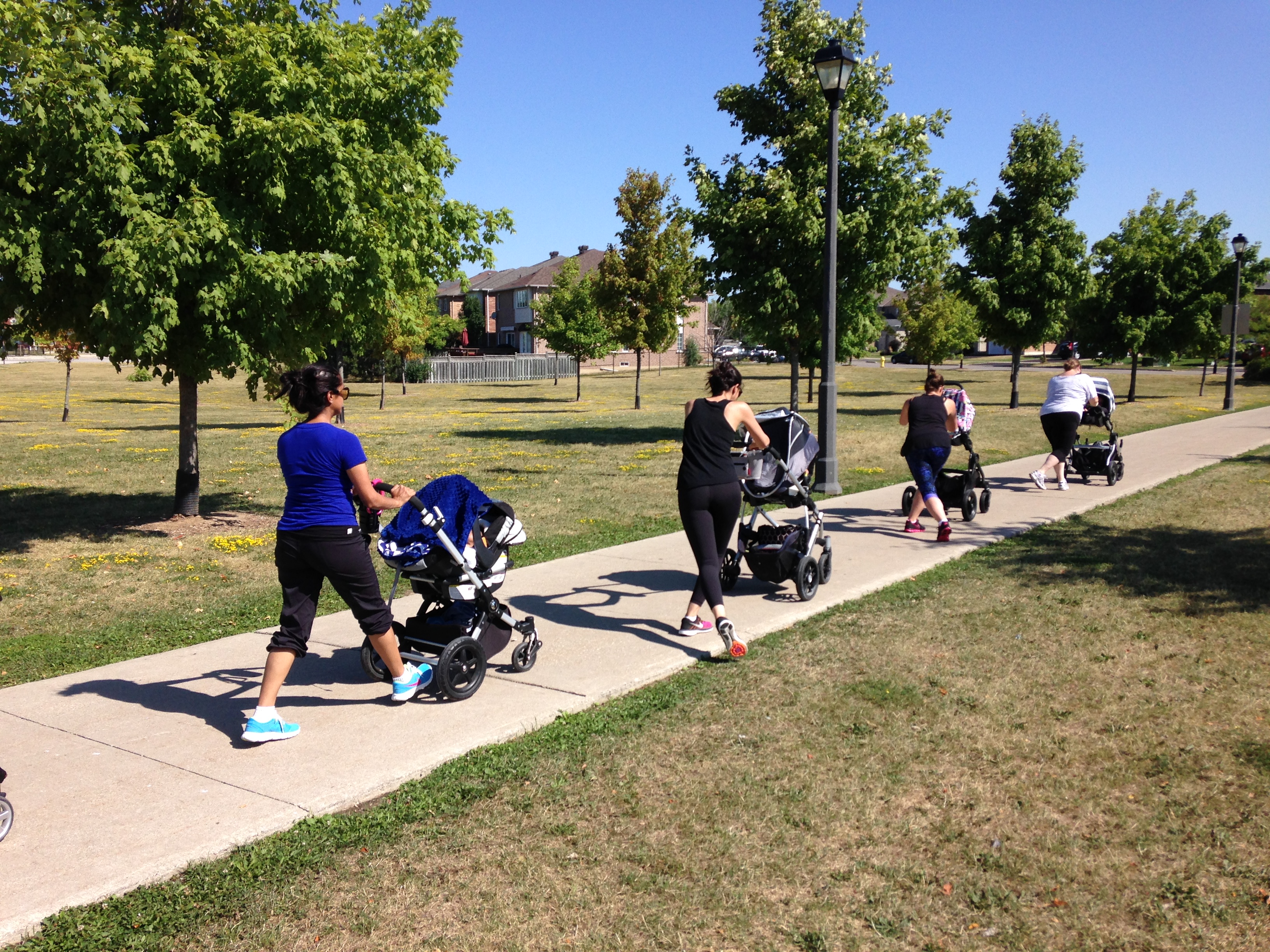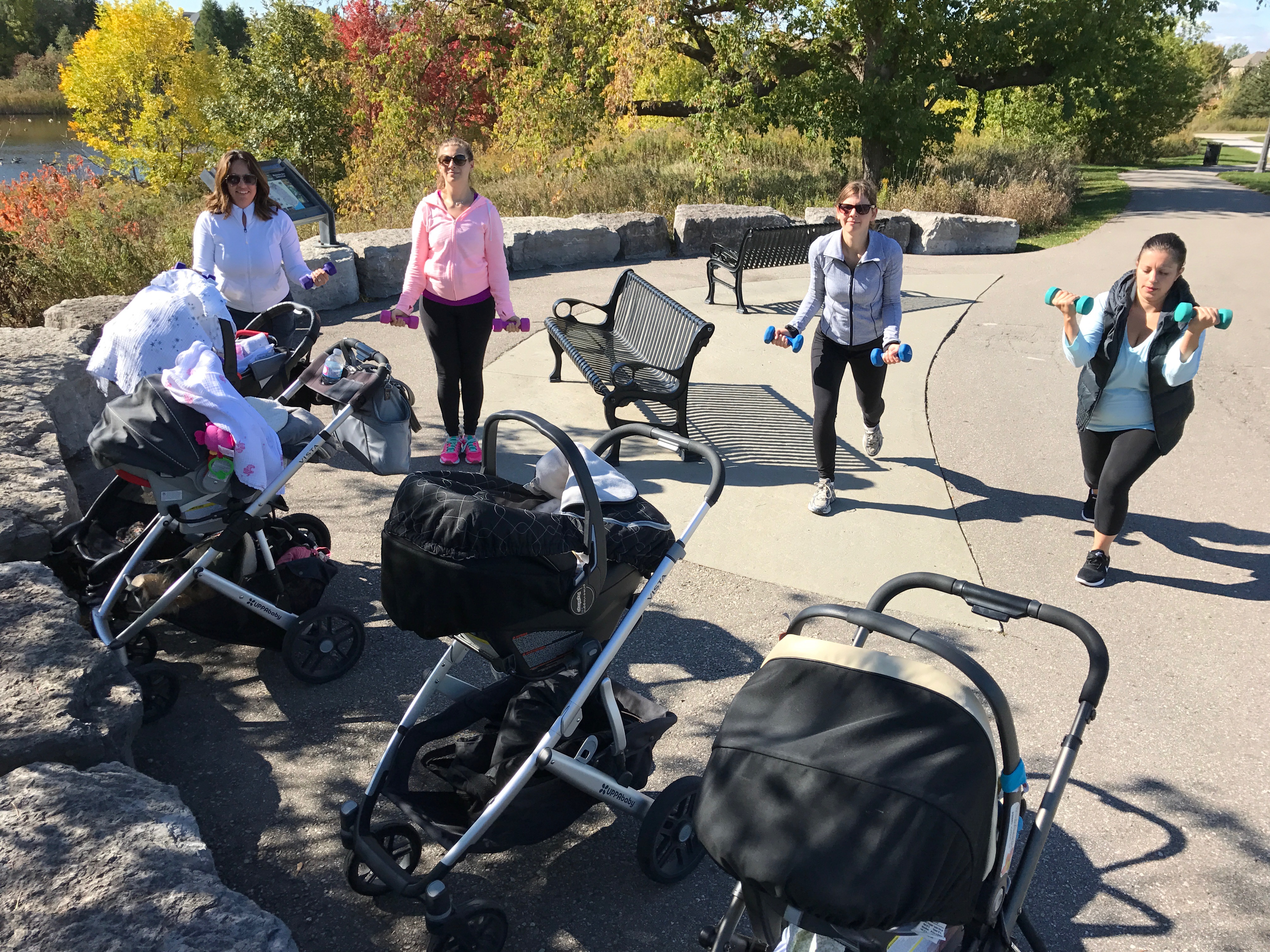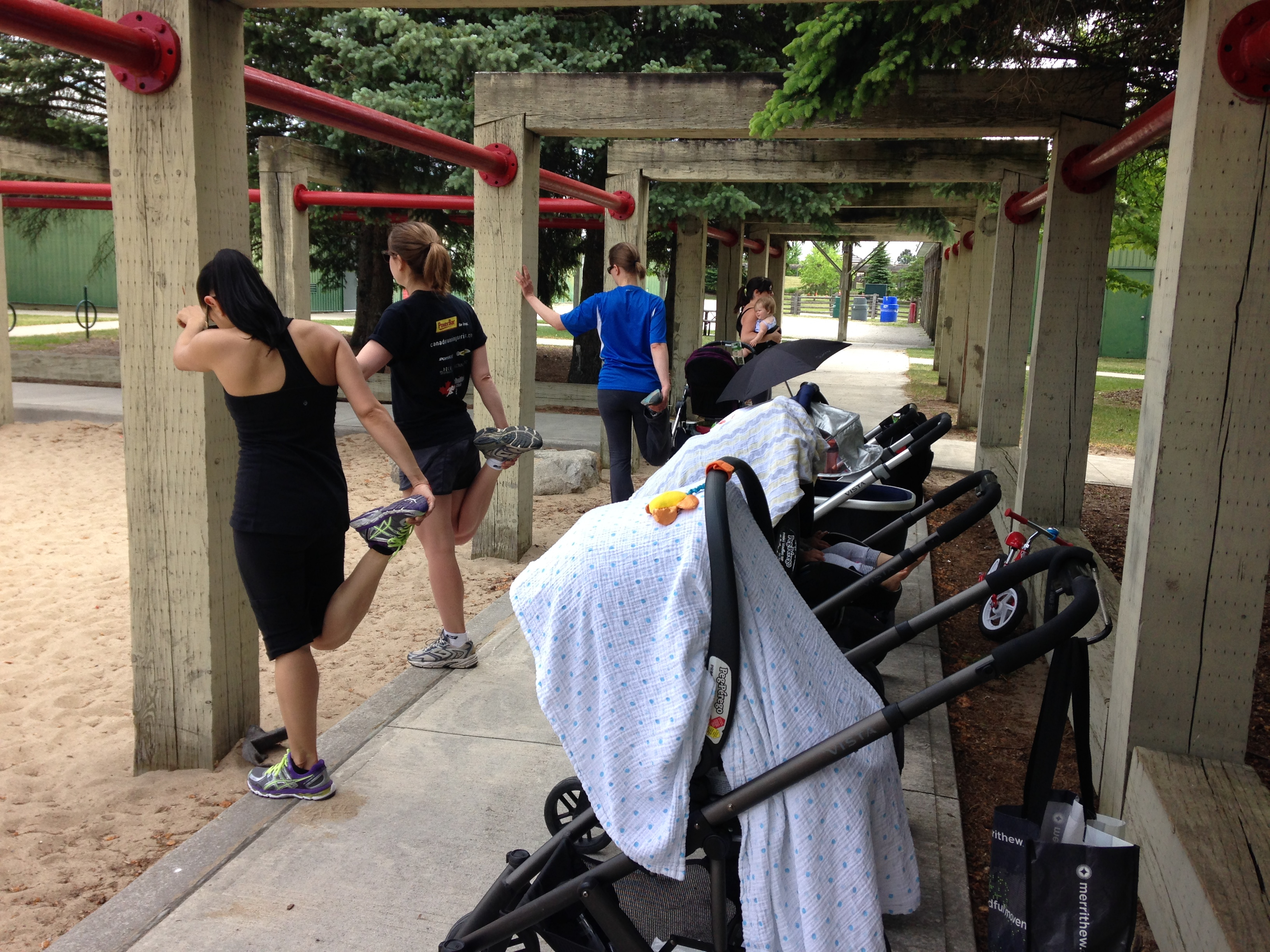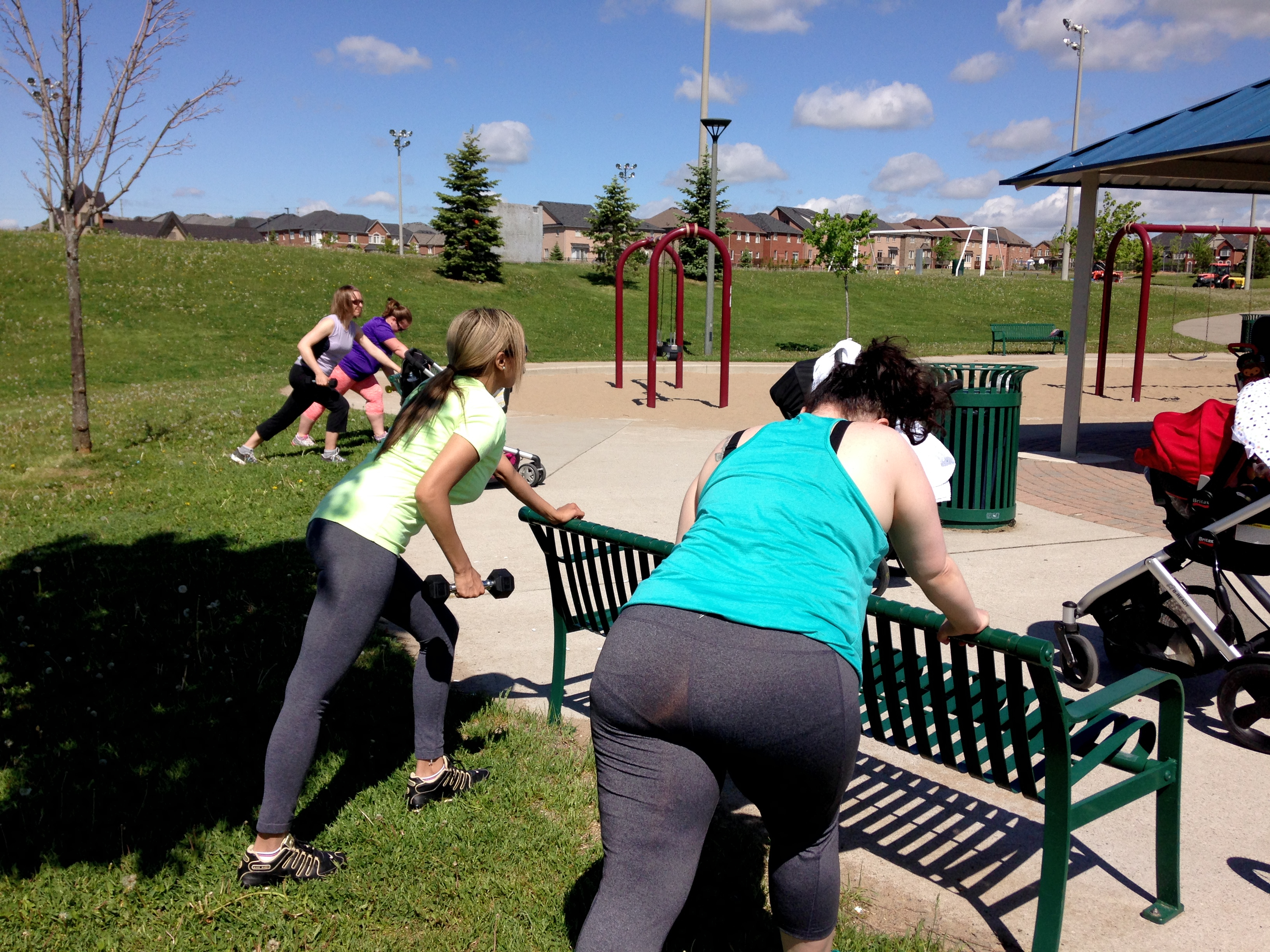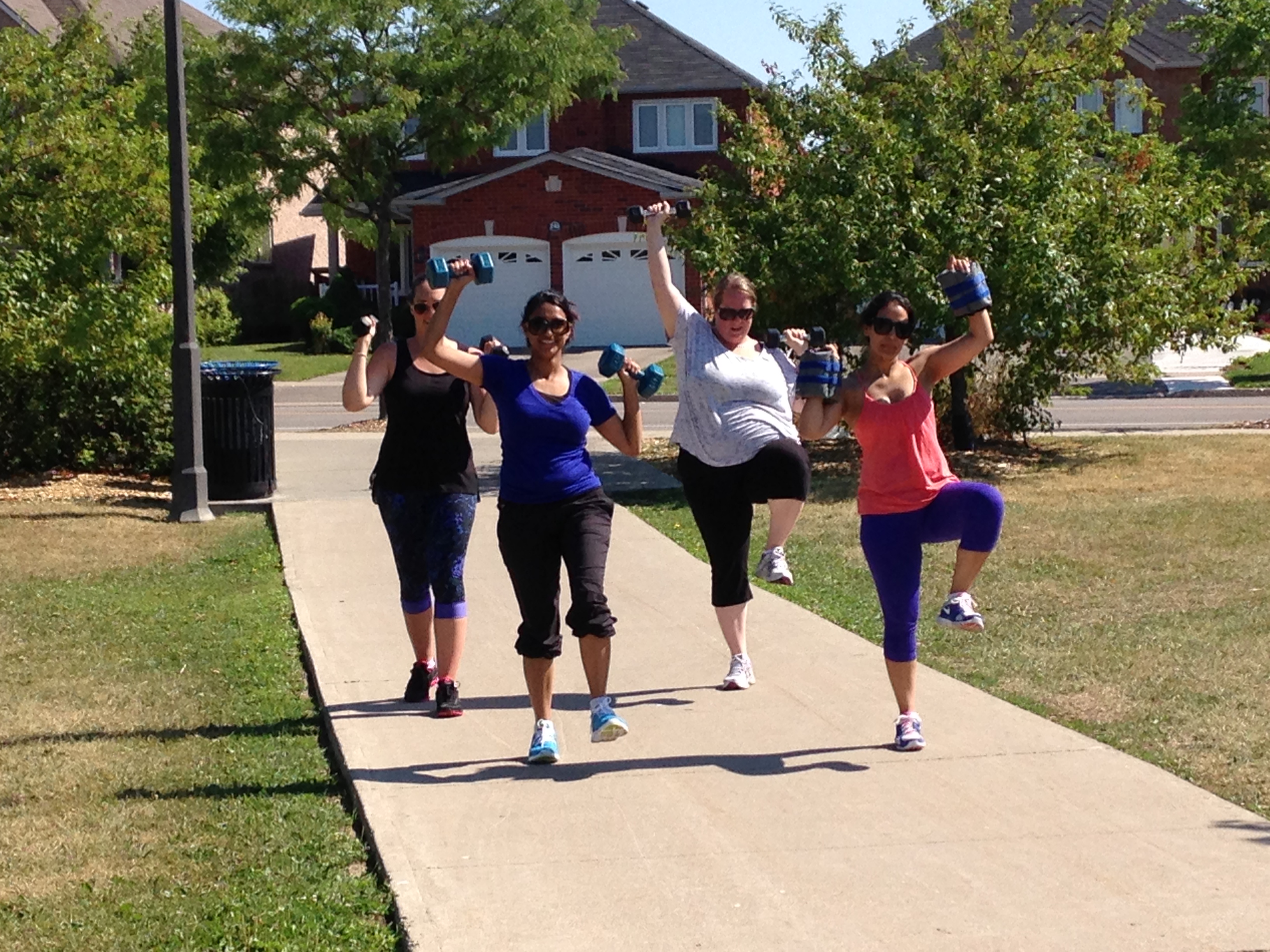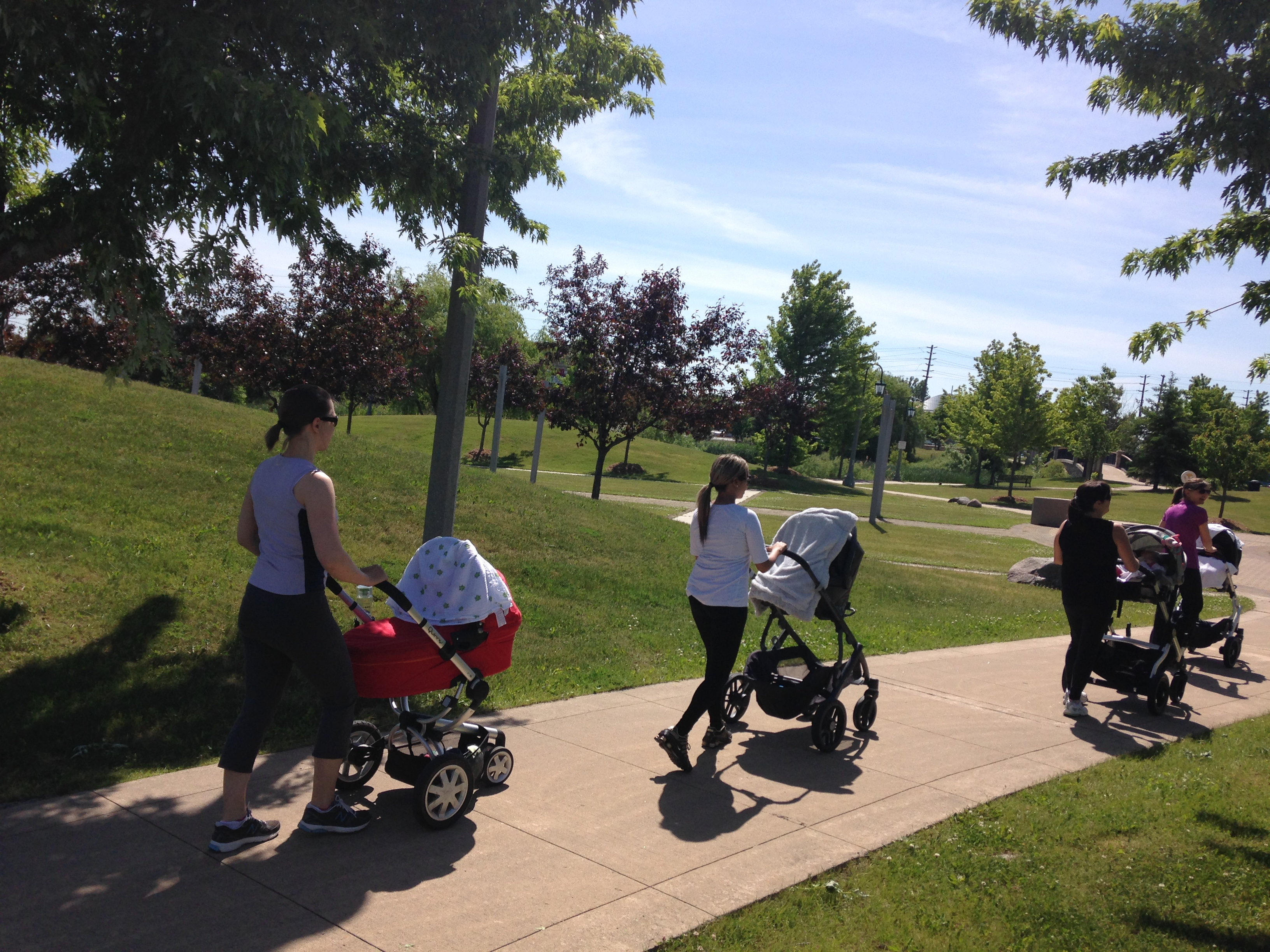 Richmond Green Park & McKenzie Glen Park (alternating parks each week)
$110 + Tax for 8 Classes
Tuesday mornings @10am starting July 11, 2017
Each week we will alternate the park we workout at: Richmond Green in Richmond Hill & McKenzie Glen in Vaughan
What you need to bring to this class:
A sturdy stroller – fancy jogging strollers not required
Supportive shoes – no flip flops, please
a set of 2lbs-5lbs Dumbbells
Water bottle – you're going to sweat
Baby carrier (optional – for babies who want to be close to mama rather than be in their stroller)
The usual things you'd bring to occupy your child(ren) when on an outing (snacks, toys, etc)
Glute Exercises with Your Stroller
These are just a few exercises you can expect to be doing when you join the FitTritious Strong Mom Strollerfit Fitness class.
Still have questions on Strong Mom Strollerfit?
Drop me a note and I'll get back to you as soon as I can.