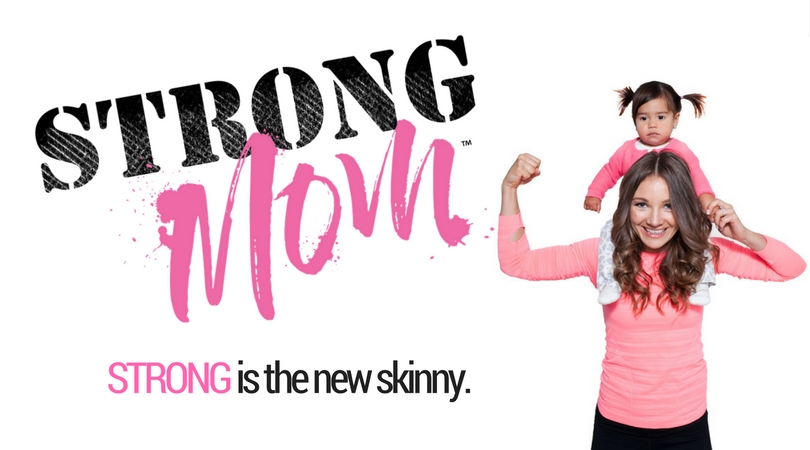 Strong Mom is a fitness class for moms and baby (walkers and toddlers also welcome).
This class is specifically designed and dedicated to making moms strong after having baby. We focus on restoring weakened muscles, namely the core and pelvic floor and engage in safe exercises to help correct diastais recti (aka mummy tummy) and other common postpartum issues.
This is a 1hr full body workout using resistance and circuit training to increase strength, flexibility, and cardiovascular health. After 10 weeks you will certainly be a Strong Mom.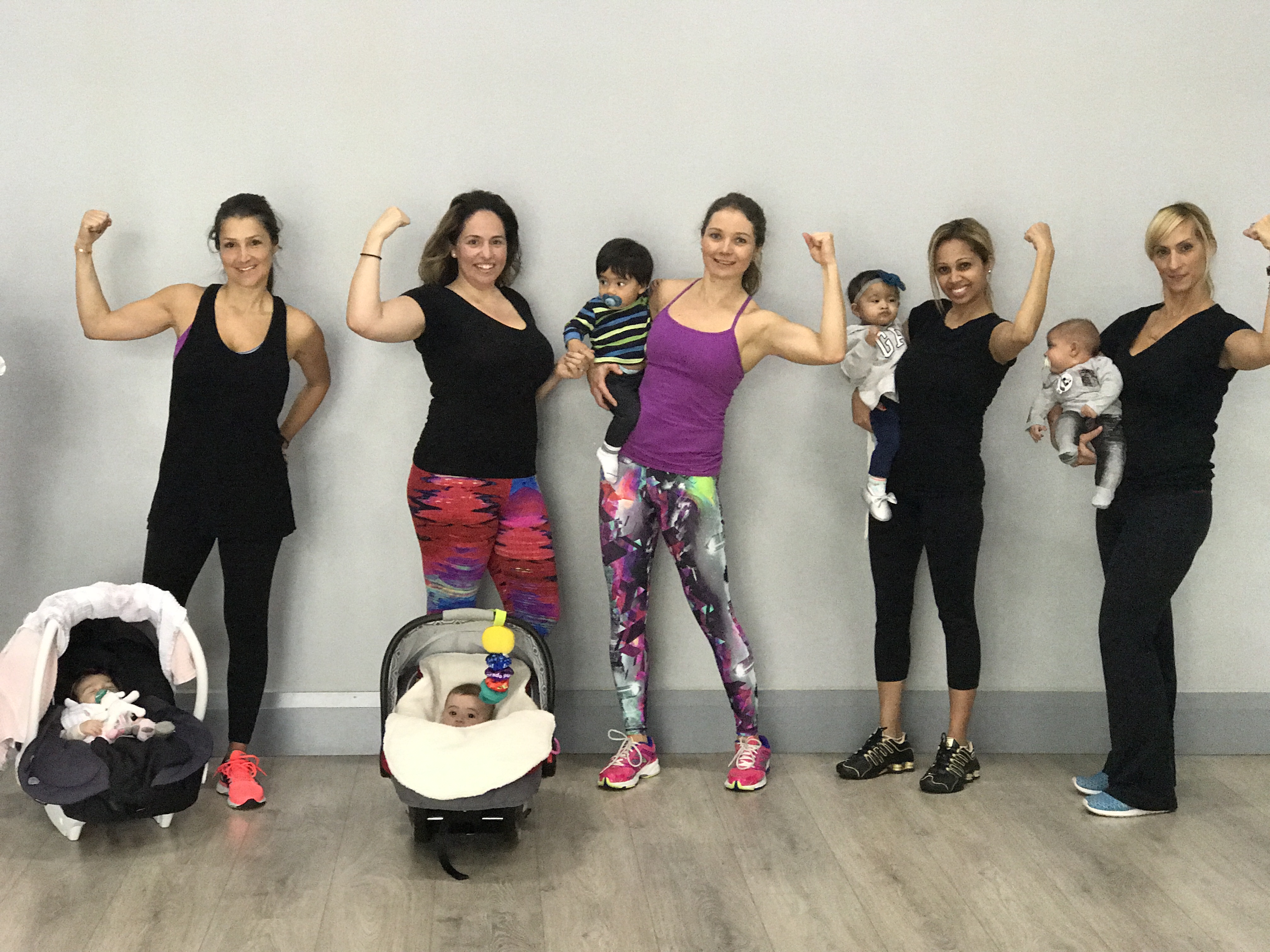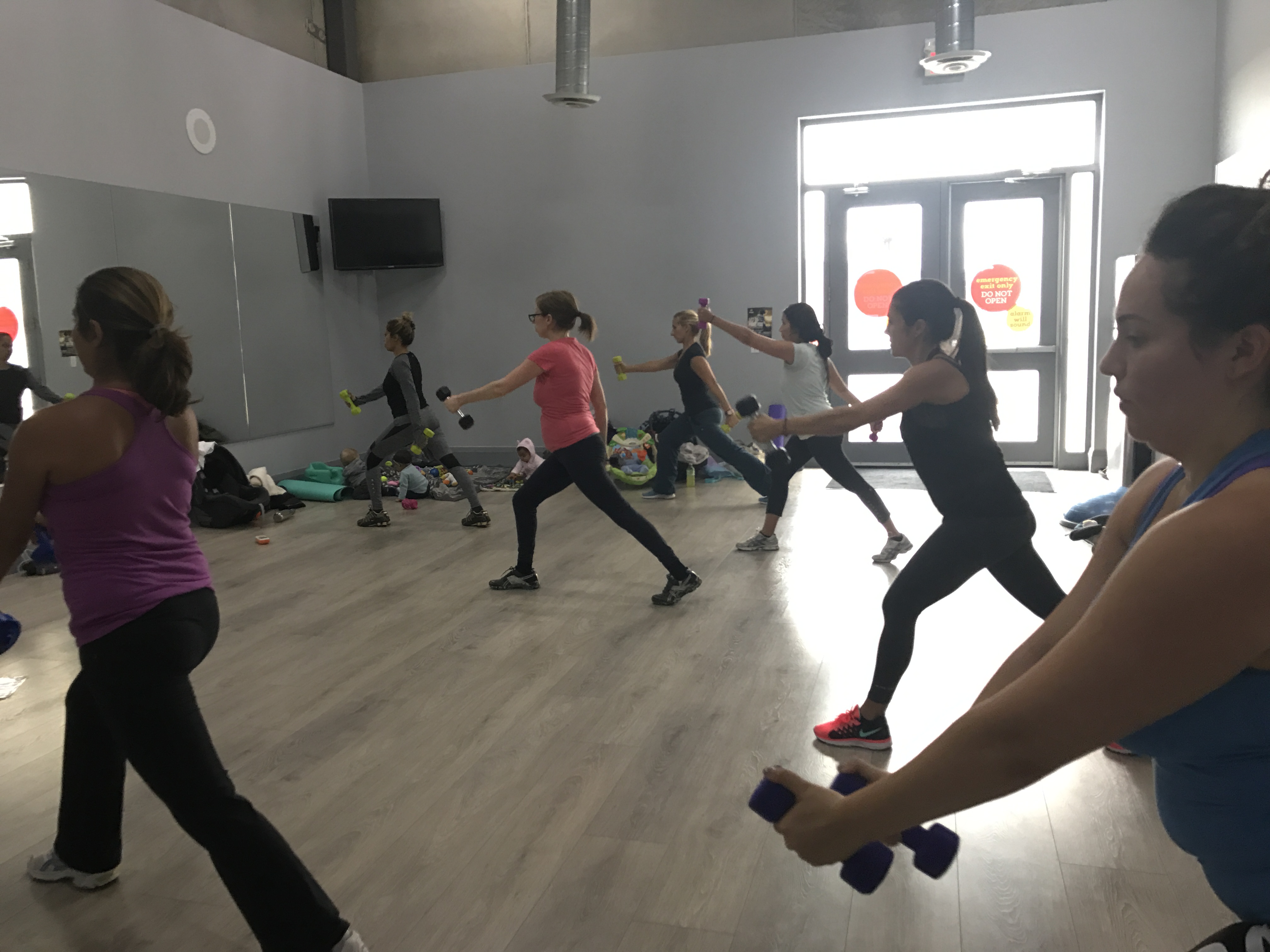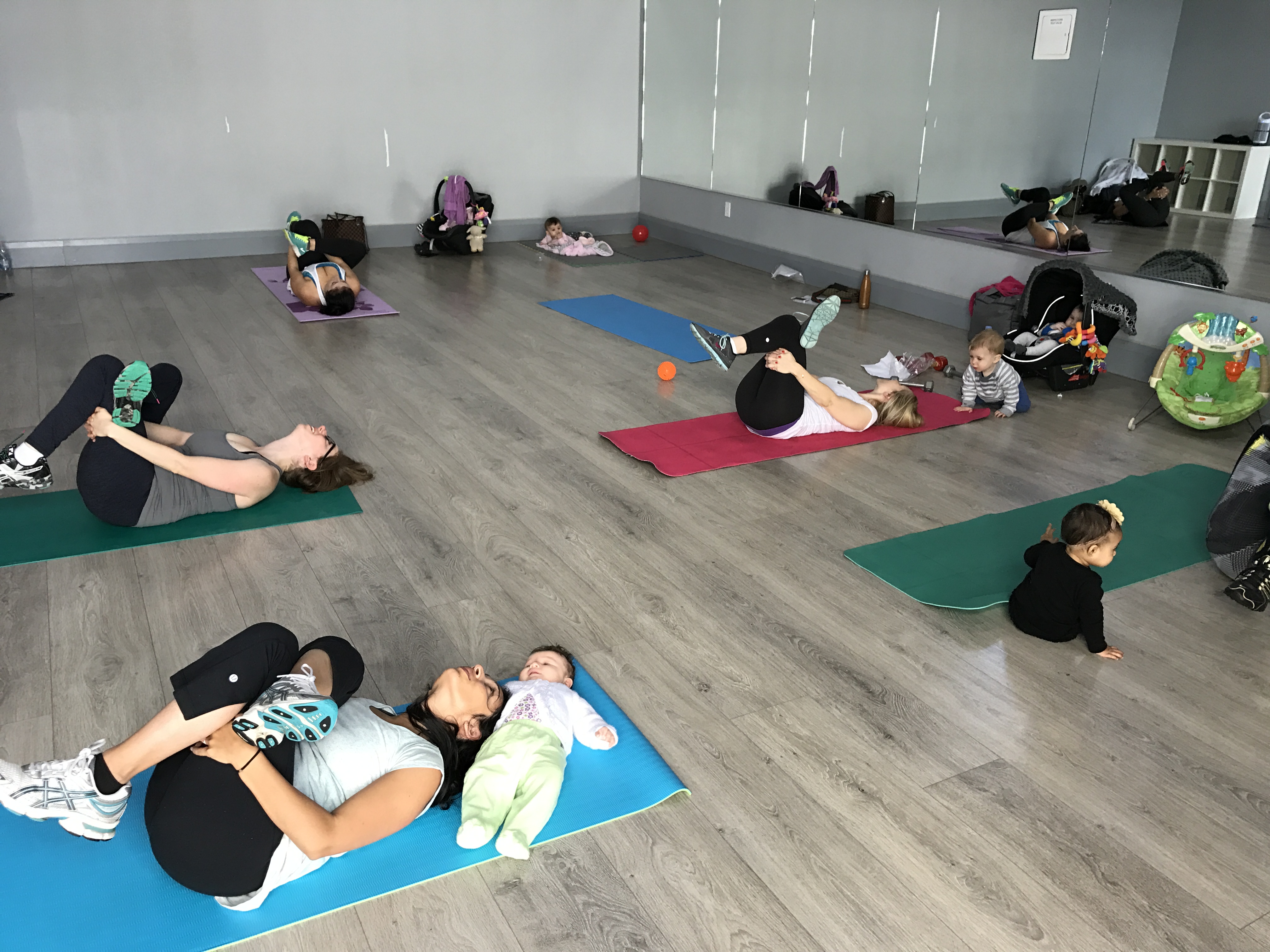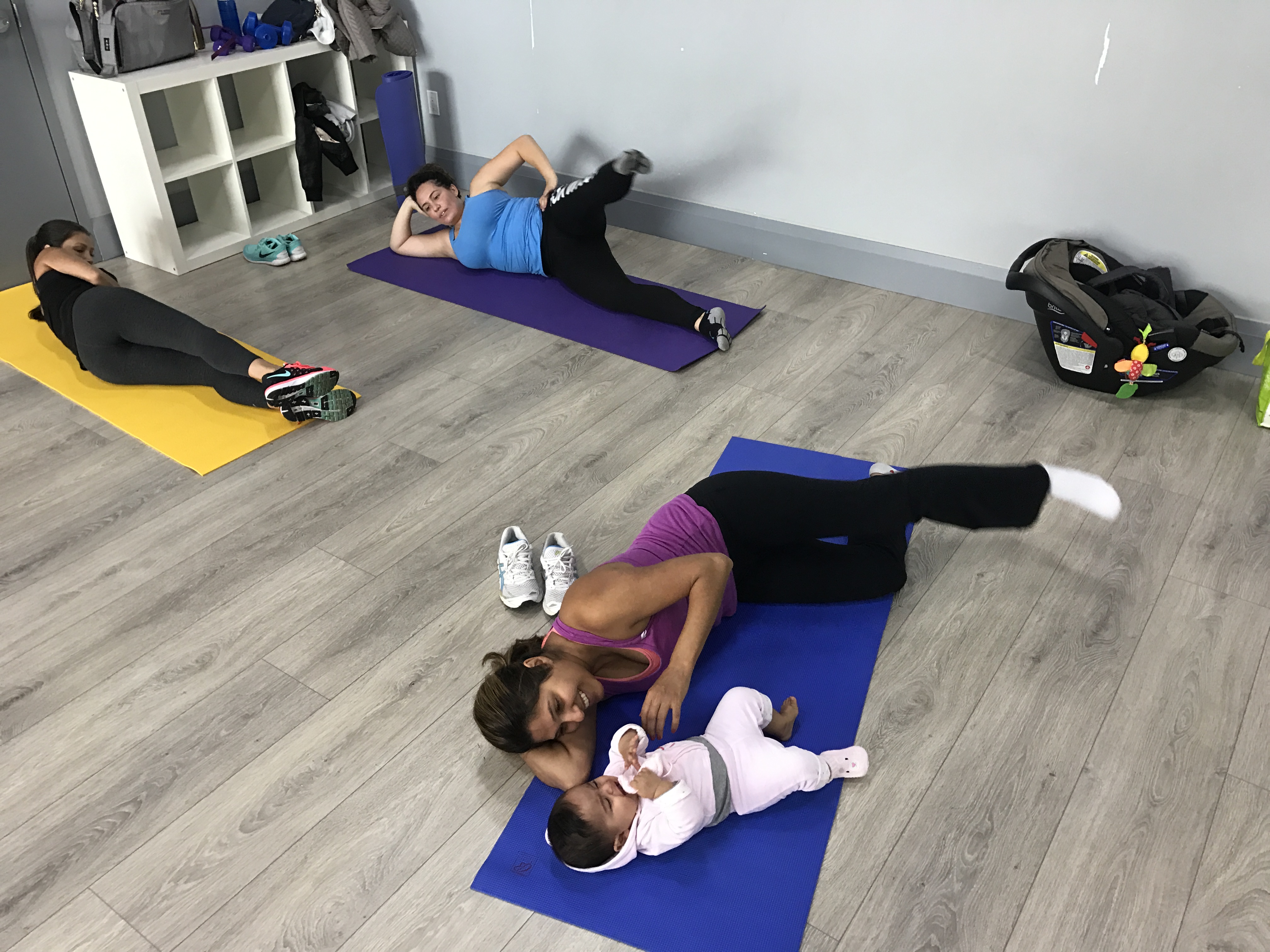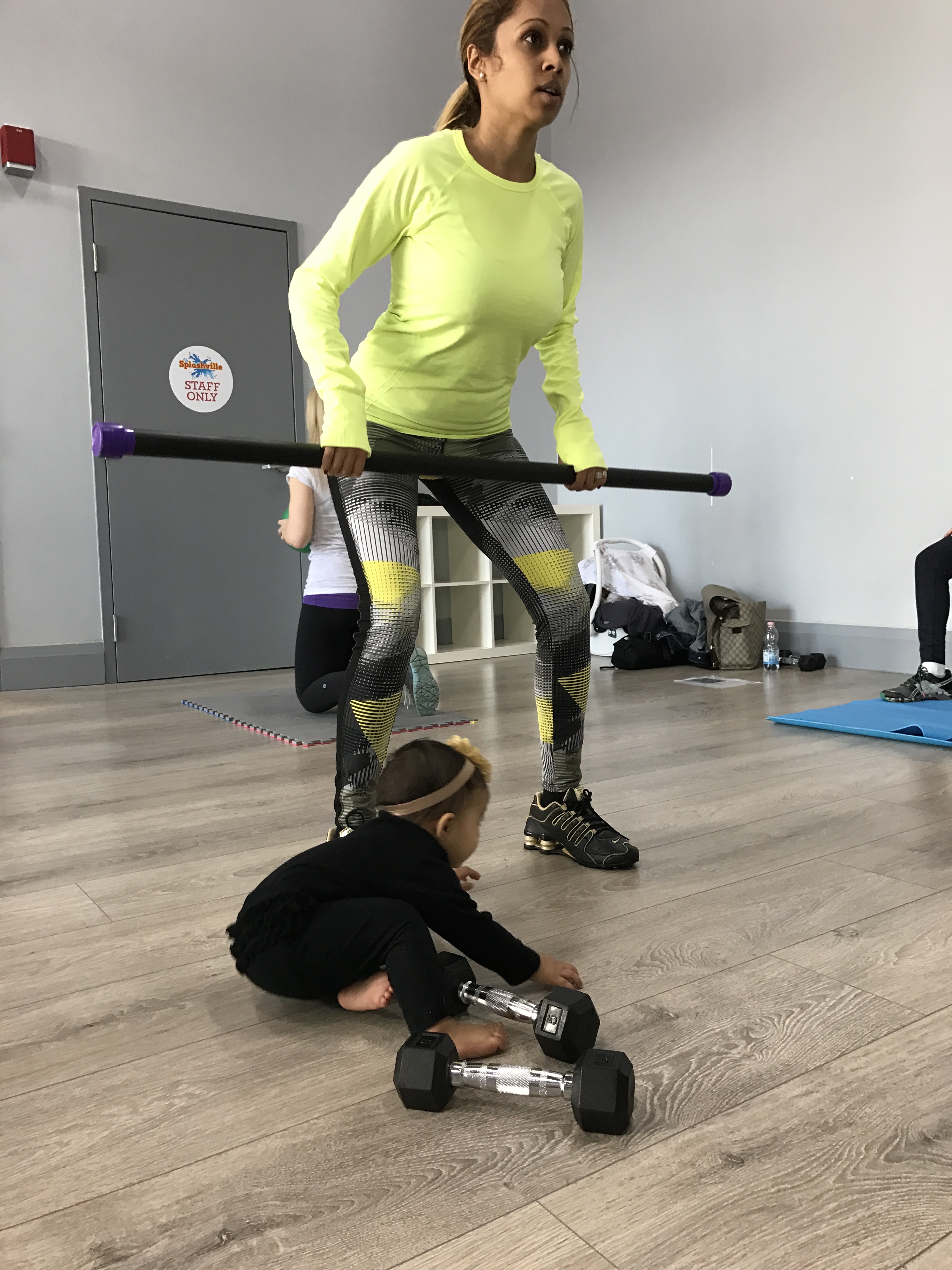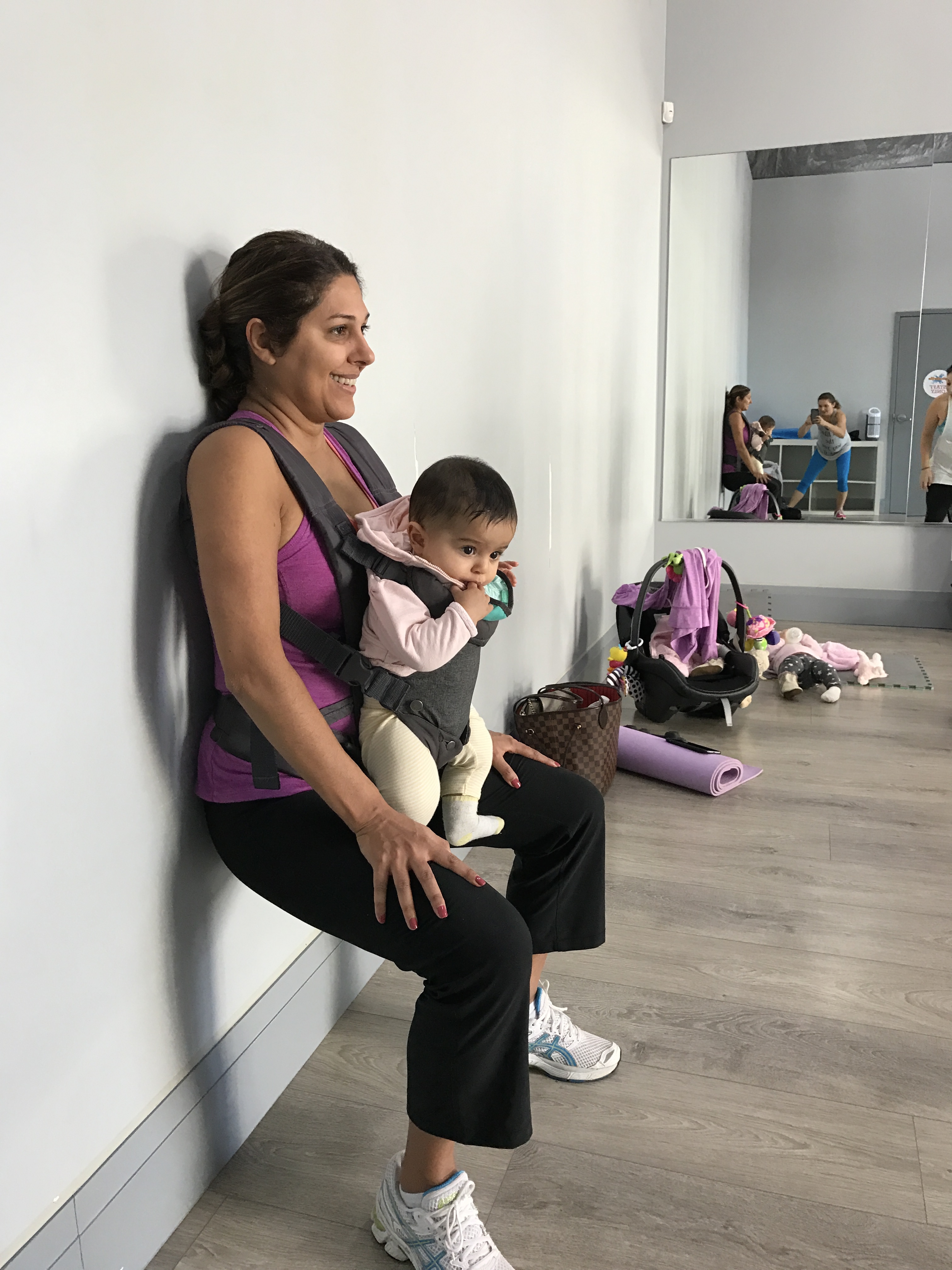 2 Locations to Choose From:
Thornhill & Vaughan
SPLASHVILLE
Wednesday's @ 10am: Jun. 14 – Aug. 23
Location: 311 Cityview Blvd #4, Vaughan, ON L4H 3S7
Cost: $137 + HST
Bring a yoga mat and a set of dumbbells 2-5lbs. Park on the side of the building. The studio has it's own entrance that you can get directly to from the side of the building. No stroller parking available.
THORNHILL CLUB
Thursday's @ 10am: Jun. 15 – Aug. 24
Location: 7994 Yonge St, Thornhill, ON L4J 1W3
Cost: $135 + HST
The studio is located on the 2nd floor. There is elevator access when you turn right upon entering the front doors. You are not required to bring any fitness equipment as studio has everything provided. Stroller parking space available.
Cost is $137+HST. Payment will be done on the first day of class. To reserve your spot, email me at denise@fittritious.com.
Most Frequently Asked Questions:
What you need to bring to class:
Your Baby & Anything You Need for Baby
Clean Indoor Running Shoes
A Yoga Mat
2lb-5lb Dumbbells If You Have Them (Thornhill location has own equipment)
Water
A Never Give-Up Attitude
Still have questions?
Drop me a note and I'll get back to you as soon as I can.